Personal Training Blog
Subscribe to posts
How does exercise help with stress?
Any form of exercise from resistance training to yoga and pilates, can act as a stress reliever! No matter where you fit into the scheme of things from athletes to individuals starting, you can use exercise as a form of stress management and boost your energy levels!
Exercise increases your overall health and your sense of well-being, but it also has some direct indicators to reduce stress;
Physical activity helps increase the production of your brains feel-good neurotransmitters, called endorphins! Endorphins act as analgesics, which means they diminish the perception of pain.
After an intense game of sport or an intense gym workout, you'll often find that you've forgotten about your days irritations and have only concentration on the task at hand. As you begin to rid yourself of these irritations through movement and physical activity and focusing on the single task, this can result in more energy and optimism and can clear your mind for the rest of the day/week! 
Regular exercise can increase self confidence and boost self esteem, resulting in a more relaxtion and can lower the symptoms associated with depression and anxiety! In conjunction with these benefits, exercise can also improve sleep which is distributed by stress in many individuals! All of these benefits can reduce your stress levels and give you a sense of command over your life and your body! 
Supplements 
There is a lot of talk out there about what supplements you should be taking, but in reality how many of you really know what is good or if someone is just trying to make a quick dollar online by selling you something you don't really need or wont get too much benefit from using it! I will go through several supplements that are tested and proven and will help with your goal in the gym, whatever that goal may be! 
Whey Protein
As a foundation for muscle gains, quality protein supplementation is without equal. And the best absorbed form—often used specifically post-workout, and with meals to round out one's protein balance—is whey protein. Whey protein has a high biological value and is extremely convenient to take.
Whey protein is a mixture of proteins found in the commonly discarded liquid portion produced during the cheese manufacturing process. It is found in the milk of nearly all animals, including humans. Whey protein is rich in vitamins, minerals, and essential amino acids needed for muscle growth. Along with many other minor proteins, ⍺-lactalbumin and β-lactalbumin are the two major proteins found in whey.
Whey protein is a high-quality protein supplement providing large amounts of rapidly and easily digestible amino acids. Whey protein promotes a greater growth of muscle due to the availability of these amino acids, which are the muscle's building blocks
Branch Chain Amino Acids
BCAA's have been popular in the body building fraternity for decades but in recent years have become increasingly popular amongst the wider athletic population The three branched-chain amino acids (leucine, isoleucine and valine) are also essential amino acids as they cannot be synthesised by the body and must be obtained from dietary sources. BCAA's have a unique characteristic in that they can be metabolised in skeletal muscle (other essential amino acids are metabolised via the liver).
BCAA's have been proposed to benefit performance in several ways including as a stimulant for muscle protein synthesis (through leucine). BCAAs may also prevent muscle protein breakdown and reduce markers of exercise induced muscle damage. There is also some research suggesting that BCCA's have the potential to act as a fuel source for muscles during exercise, although the research surrounding this is inconclusive. Lastly, BCAA's may interfere with the transport of tryptophan into the brain, reducing the synthesis of serotonin thereby reducing feelings of fatigue.
L-Glutamine
Glutamine is the most common amino acid found in your muscles—over 61% of skeletal muscle is Glutamine. Glutamine consists of 19% nitrogen, making it the primary transporter of nitrogen into your muscle cells. During intense training, Glutamine levels are greatly depleted in your body, which decreases strength, stamina and recovery. It could take up to 6 days for Glutamine levels to return to normal—and Glutamine plays a key role in protein synthesis. Studies have shown that L-Glutamine supplementation can minimize breakdown of muscle and improve protein metabolism.
Glutamine plays key roles in protein metabolism, cell volumizing, and anti-catabolism. Glutamine's anti-catabolism ability prevents the breakdown of your muscles.Your small intestines requires the most Glutamine in your body, and your immune system also needs Glutamine because Glutamine levels deplete during workouts, bodybuilders are more susceptible to illnesses—this is why L-Glutamine supplementation is so important, not necessarily to gain more muscle, but for the "maintenance" effects of L-Glutamine.L-Glutamine supplementation promotes a positive nitrogen balance and prevents the loss of muscle.
Creatine
Creatine helps increase your ATP stores, or adrenaline triphosphate. ATP is the chemical form of energy that your body uses when you move. So basically, creatine helps you have more energy, especially for quick, intense movements. Creatine works by raising the levels of the chemicals that are present naturally in your body that help you create energy. As such, it has a number of potential benefits and has been shown through extensive clinical research to be safe, without adverse health risk.
Taking creatine will help to increase your overall workout intensity, which means you will achieve a higher level of muscle mass. The creatine will allow you to keep pushing hard in the gym at a time when you would usually have to decrease the load or stop entirely, so this helps in terms of building muscle faster.
Creatine allows you to train at a higher frequency, which means quicker and more significant muscular gains. The more frequently you are able to stimulate a muscle, the faster it will grow—provided that it has had the opportunity to fully grow back after the first stress load that was placed upon it. Since creatine helps increase the recovery rate of the muscle cells, you may not require as much total rest time in between workouts.
There are numerous potential health benefits for women who exercise during pregnancy, including better weight control, improved mood and maintenance of fitness levels. Regular exercise during pregnancy can also decrease the risk of pregnancy-related complications such as pregnancy-induced hypertension and pre-eclampsia.Before exercising when pregnant, consult your doctor, physiotherapist or healthcare professional. You may need to modify your existing exercise program or choose a suitable new one if you were exercising very little before getting pregnant. 
Benefits of exercise during pregnancy
| | | | |
| --- | --- | --- | --- |
| Enjoyment | Increased Energy | Improved Fitness | Reduced Back Pain |
| Faster recovery from labour | Improved posture | Improved circulation | Decreased risk of complications |
| Weight control | Stress relief | Reduced risk of anxiety & depression | Improved sleep management |
Exercising and changes associated with pregnancy
Your body will undergo many changes during pregnancy. Some will affect your ability to exercise, or require you to modify your exercise routine, including:
•              Hormones such as relaxin loosen ligaments, which could increase your risk of joint injuries
•              As pregnancy progresses, your weight will increase and you will experience changes in weight distribution and body shape. This results in the body's centre of gravity moving forward, which can alter your balance and coordination.
•              Pregnancy increases your resting heart rate, so don't use your target heart rate to work out the intensity of your exercise.
•              Your blood pressure drops in the second trimester, so it is important to avoid rapid changes of position – from lying to standing and vice versa – so as not to experience dizzy spells.  
Suggested exercise activities during pregnancy
| | | | |
| --- | --- | --- | --- |
| Walking | Swimming | Cycling | Jogging |
| Muscle strengthing exercises (pelvic floor) | Yoga | Pilates | Resistance Exercise |
Exercises to avoid while pregnant
During pregnancy, avoid sports and activities with increased risk of, or characterised by:
•              abdominal trauma or pressure – such as weightlifting
•              contact or collision– such as martial arts, soccer, basketball and other competition sports
•              hard projectile objects or striking implements – such as hockey, cricket or softball
•              falling – such as downhill skiing, horse riding and skating
•              extreme balance, co-ordination and agility – such as gymnastics
•              significant changes in pressure – such as SCUBA diving
•              heavy lifting
•              high-altitude training at over 2000 m
•              supine exercise position (lying on your back)
Muscle Growth Tips
Maximize muscle building. The more protein your body stores—in a
process called protein synthesis—the larger your muscles grow. But your
body is constantly draining its protein reserves for other uses—making
hormones, for instance. The result is less protein available for muscle
building. To counteract that, you need to "build and store new proteins faster
than your body breaks down old proteins."
Eat meat. Shoot for about 1 gram of protein per pound of body weight,which
Is roughly the maximum amount your body can use in a day, according to a
Landmark study in the Journal of Applied Physiology.
For example, a 160-pound man should consume 160 grams of protein a
day—the amount he'd get from an 8-ounce chicken breast, 1 cup of cottage cheese, a roast-beef sandwich, two eggs, a glass of milk, and 2 ounces of peanuts.
Work your biggest muscles. If you're a beginner, just about any
workout will be intense enough to increase protein synthesis. But if you've
been lifting for a while, you'll build the most muscle quickest if you focus on
the large muscle groups, like the chest, back, and legs.
Add squats, deadlifts, pullups, bent-over rows, bench presses, dips, and
Military presses to your workout. Do two or three sets of eight to 12
repetitions, with about 60 seconds' rest between sets.
Lift every other day. Do a full-body workout followed by a day of rest.
Studies show that a challenging weight workout increases protein synthesis
for up to 48 hours immediately after your exercise session.
Down the carbs after your workout. Research shows that you'll
Rebuild muscle faster on your rest days if you feed your body carbohydrates.
"Post-workout meals with carbs increase your insulin levels," which, in turn,
Slows the rate of protein breakdown
Eat Enough Good Fats. One mistake wannabe lifters make is to not eat enough good fats. When I first began lifting and eating seriously, I would try my best to steer away from fats. Little did I know that fats were actually important in growth. One good thing to know about good fats is that there is a direct relationship between fat and testosterone levels.
Drink Plenty of Water. One of the most overlooked factors in exercise is adequate water consumption. This should be a no-brainer since water comprises up to 70% of the body and if you're dehydrated, your muscle size suffers as well. I believe that one pound of muscle can hold up to three pounds of water. Now if you add it all up, that's a lot of size.
Benefits Of Stretching and Muscle Release
We all know how much we should be stretching and how it makes us 'feel' better and how 'loose' our muscles become, but we don't stretch as near as enough as we should be to get maximum benefit for our bodies! I will go through and talk about the benefits of stretching and myofascial release and how often and a few tips to maximise the benefits gained!
                            Benefits of Myofasical Release
•         Increases blood flow. Research has shown that self-myofascial release can increase vascular function. By getting rid of knots and tension in the fascia that may be restricting fluid flow in the area, self-myofascial release techniques helps to keep your muscles and connective tissue well hydrated. That means that you'll recover and heal faster.
•         Improves muscular range of motion. Studies have also shown that self-myofascial release can increase range of motion without decreasing muscle force or activation. By breaking up the adhesions in the fascia, your muscles and connective tissue can move more freely and you avoid muscle restrictions when you exercise.
•         Reduce muscle soreness. With better circulation to your muscles and connective tissues, you'll experience less muscle soreness.
•         Maintains normal functional muscular length. Self-myofascial release relieves tension in the myofascia network and helps your muscles return to their normal length, improving muscle function.
•         Encourages movement of your lymph – a major component of your immune system that helps to fight infection int he body. However, the lymph system relies on movement pressure to move the fluid. Self-myofascial release can encourage the flow of lymph back to the heart.
                                     Benefits of Stretching
•                     Increased flexibility and joint range of motion:      Flexible muscles can improve your daily performance. Tasks such as lifting packages, bending to tie your shoes or hurrying to catch a bus become easier and less tiring. Flexibility tends to diminish as you get older, but you can regain and maintain it.
•                     Improved circulation: Stretching increases blood flow to your muscles. Blood flowing to your muscles brings nourishment and gets rid of waste byproducts in the muscle tissue. Improved circulation can help shorten your recovery time if you've had any muscle injuries.
•                     Better posture: Frequent stretching can help keep your muscles from getting tight, allowing you to maintain proper posture. Good posture can minimize discomfort and keep aches and pains at a minimum.
•                     Stress relief: Stretching relaxes tight, tense muscles that often accompany stress.
•                     Enhanced coordination: Maintaining the full range-of-motion through your joints keeps you in better balance. Coordination and balance will help keep you mobile and less prone to injury from falls, especially as you get older.
                                      Tips for Stretching
•                     Warm up first: Stretching muscles when they're cold increases your risk of pulled muscles. Warm up by walking while gently pumping your arms, or do a favourite exercise at low intensity for five minutes.
•                     Hold each stretch for at least 30 seconds: It takes time to lengthen tissues safely. Hold your stretches for at least 30 seconds — and up to 60 seconds for a really tight muscle or problem area. That can seem like a long time, so wear a watch or keep an eye on the clock to make sure you're holding your stretches long enough. For most of your muscle groups, if you hold the stretches for at least 30 seconds, you'll need to do each stretch only once.
•                     Don't bounce: Bouncing as you stretch can cause small tears (microtears) in the muscle, which leave scar tissue as the muscle heals. The scar tissue tightens the muscle even further, making you even less flexible — and more prone to pain.
•                     Focus on a pain-free stretch: If you feel pain as you stretch, you've gone too far. Back off to the point where you don't feel any pain, then hold the stretch.
•                     Relax and breathe freely: Don't hold your breath while you're stretching.
•                     Stretch both sides: Make sure your joint range of motion is as equal as possible on each side of your body
•                     Stretch before and after activity: Light stretching after your warm-up followed by a more thorough stretching regimen after your workout is your best bet
Common Mistakes With Nutrition  
With any exercise program, the nutrition component is important, if not more important, but a lot of people may not know a few common mistakes that you are making while trying to change your diet! Breaking a habit in regards to nutrition is hard, it only takes one slip up and you're back to square one, therefore it is very important to nail these first go and keep your nutrition on track.
Under Eating 
Many individual think that to lose weight, you simply just cut out a few meals and therefore your calorie intake will drop, therefore resulting in weight loss? Sounds fairly easy in concept, but it is not correct and you are only harming your body and depriving your body of crucial nutrients!!
Our bodies typically have around 2 days worth of glycogen (carbohydrate stores=energy), which maintains blood sugar levels. By continuing to 'starve' yourself in the pursuit of weight loss, the opposite happens, this will in face slow down your metabolism, leading to a lack of energy. As the process continues your body is pretty much solely relying on protein and ketone bodies which are made from fat as its only source of energy. So in saying that, do not under eat, see a fitness professional, work out what calories you need to be consuming and do not starve yourself to lose weight, you are only damaging your own health!!!
Carbohydrates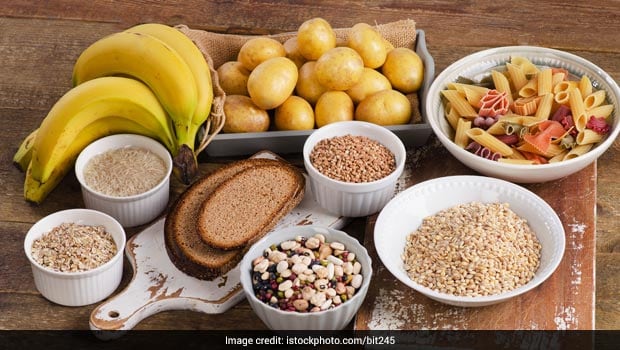 Im sure by now most of you would have heard the saying that carbs are bad, or to avoid carbs because they make you fat… in reality a healthy portion of carbs are important and are important for weight loss. You need to understand that when the term 'carbohydrates' is being used, it is a broad term and that not all carbs are the same, its about the quality and quantity of carbs in the diet that is important. 
Carbohydrates are generally the bodies main source of energy in a balanced diet, they are broken down in to glucose (sugar), which is used by our body for energy, fuelling all our activities. 
Lets get into the fun part, should I cut out carbohydrates? 
If we were to cut them out, we could live without the glucose (sugar), it is unrealistic to think we can cut them out completely, but having a balanced diet requires carbs. Without carbs, it will be difficult to obtain enough fibre in our diet, which is important for a healthy digestive system.
By cutting carbs out, it could put you at an increased risk of being deficient in certain nutrients (calcium, iron, b vitamins to name a few), this would also mean you would need to substitute by increasing amount of fats and proteins which is generally higher in saturated fat, and we do not need that level of cholesterol to rise in our body! 
So in short, don't cut out carbs, they are important in our macronutrients, just adjust what type of carbohydrate you are eating, more starchy foods, such as fruits, vegetables (5 serves a day), wholegrain varieties in comparison to the sweets, cakes and pastries which will affect weight loss.
Thinking That You Need to Eat 5-6 Times Per Day
Im sure you've heard of this one as well, you need to have breakfast first thing in the morning and every 2-3 hours have a small/medium meal, it will help your metabolism and help you lose weight. While eating does slightly raise your metabolic rate while digesting and metabolising food, it all comes down to calorie intake throughout a 24 hour period, not the number of meals you have. Some individuals will only have 2-3 meals per day, large in calories, whereas, other individual may have 4-5 meals of medium calorie intake.
Our bodies are well equipped to handle short periods of 'famine' (5 & 2, intermittent fasting - topic for another blog altogether), so don't get caught into the whole 'breakfast is the most important meal of the day' topic or needing to eat 5-6 meals per day, every individual is different, remember that, what works for me, may not work for you, we need to individualise our nutritional intake and implement something that works for you and your time schedule also.
 Protein Intake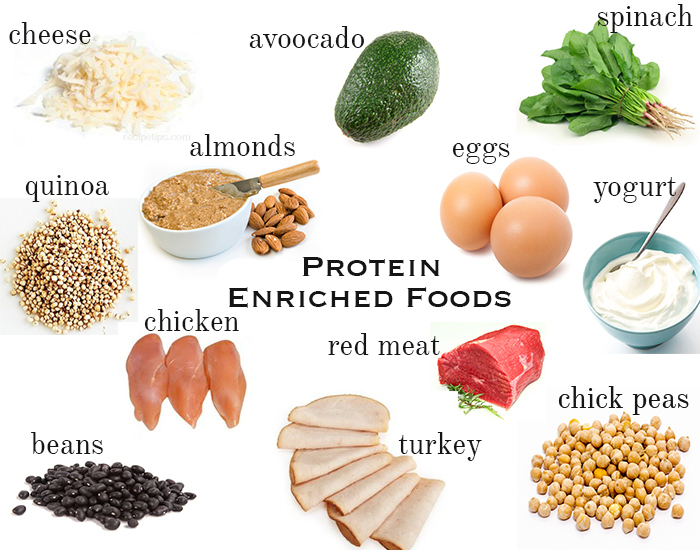 By now, you should know that protein intake is a key part of weight loss, this can be due to many different factors, including; reducing appetite, increased feelings of fullness, decreased calorie intake and a increase in metabolic rate!
In every meal you have, you should include some form of protein, carbohydrates and fat, so you can space your calories out throughout the day, every individual's protein intake a day is different, the general rule is about 0.8 grams of protein per kilo of body weight, this can be increased to 1-1.2 grams of protein per kilo of body weight once training intensity and days increase to supplement the muscle growth and repair.
SMART goals are an important tool in helping you achieve the end goal whatever that goal may be, weight loss, fat loss, muscle mass, the list can go on forever, but this cannot be reached without implementing smart goals into your training and lifestyle!
Lets break the smart goals down;
S - Specific 
When starting on your journey, it is important to set and end goal, which in fact isnt going to be specific. For instance you may say you want to lose 40 kilos or may want to squat or deadlift 100 kilos, this is the major goal that you may be working towards, but for this to happen, you need to break down this into small weekly, or monthly goals so you can be kept on track and have some sought of accountability. For example, you have set a weekly goal of losing 500 grams, by keeping track and accountable for this goal it is more likely in the long term you will achieve that major goal!
M - Measurable 
By setting measurable goals it is seen and feels like it is easily attainable, instead of stating just you want to lose weight, by setting a goal of 500 grams per week, it gives the client an incentive to train and eat well to reach this goal.
A - Achievable 
This relates to evidence based practice, is the goal you set, will this be achievable with reference to research and science. If you set a goal of say 5 kilos a week for 4 weeks, this seems hefty and in all seriousness not achievable, which then leads to disappointment and a loss of motivation. You need to set something that you know you can reach and is achievable, we all like over achieving and it bodes well for future performance and self-confidence. 
R - Realistic 
Setting realistic/relevant goals are important in the journey also, they need to tie in with the long term goal! There is no point saying you want to deadlift or squat 100 kilos and you are doing just cardio work! They both need to work hand in hand, in order to reach that final goal!
T - Timely  
A timely goal ties in well with the previous mentioned, as you need to put a timeline on the goal, for instance, losing 500 grams per week is a timely goal that allows you to see the weightless and is a good motivational tool.
YUMMLY
30% exercise and 70% diet, a statistic we often hear. The app yummly makes a nutritious and holistic diet easy to adhere to. The app includes loads of recipes for breakfast, lunch, dinner, snacks, and desserts, whilst taking into account recipes for individuals who are lactose intolerant, vegetarian or follow a paleo diet. It even gives option for the cuisine you are craving, Yum, Italian!

MY FITNESS PAL
To go hand in hand with your new Yummly app, track that you are consuming the correct amount of nutrients including your carbohydrate, fat and sugar intake, based on your height, weight and weight loss goals.

MAP MY RUN
As the name suggests, a running app!! Track your run via a GPS tracker, which records your daily activity, distance ran, time taken, and calories burned! A great app to see your progression through your fitness journey and set personal goals with yourself. Bring a pal on this journey, interact and engage with their progress! A great way to help each other stay motivated.

LIFT
Set goals you want to achieve. This app keeps you motivated by sending daily reminders and goal tracking. Almost like one of the Difference Personal Trainers inside your phone all week!! A fun way to keep you accountable and be the best version of you. What is your goal this week? Make sure you come to the gym 3-4 times? Drink 2L of water every day? Let us know what you goal is.

HIIT & TABATA
HIIT has been scientifically proven to be awesome for your health! It improves aerobic capacity, cardiorespiratory fitness, glucose tolerance, exercise endurance and burns more calories than steady state cardio! Set fast paces routines by adjusting working intervals, rest periods and amount of sets completed to suit your person fitness levels.

Let us know what your favourite app was!
Now that i have your attention, there is no quick fix! Surprise! The key to exercise in general, whether it be attributed to weight loss, % of body fat or building muscle, you need to be consistent and it will take many months and years of hard work to feel like you have achieved the goal. Once you reach this point it is important to re-evaluate the goal and keep pushing yourself to be the best version of you that you can be. While this journey may be daunting, it can really teach you some life lessons such as patience, determination and drive, there will be bad weeks, there will be good weeks where you feel untouchable, this is all apart of the journey.
The 'Quick Fix' that you see advertised on many different platforms such as television and mainly social media, gives individuals a false sense of security. No matter the goal, training can be broken up into many different parts, such as the actual training program or whether it be nutritional coaching, can be more specific such as sleep patterns, it has to take into account your life as a whole and every individual is different.
For all of us, even the practising personal trainers etc, it is imperative we have a plan on how we train and how we train our clients. If there is no plan, we are just setting up ourselves for failure and we are hoping for that quick fix that is shoved in our faces. A plan on how to keep a client motivated for the long haul, for the bad weeks, how to keep a client on track in regards to macros and counting calories, otherwise we are just guessing right?
So in short, the quick fix that is advertised so readily for all individuals, is not quite what we expect it to be, yet we need to be ready for the long haul and put in the hard work month on month, once you commit to this, you will feel accomplished once the results start to show.
Hayden
Difference Personal Trainer Narellan
When starting out with a new training program, many clients have the best intentions for success and will jump into training with little to no knowledge regarding training and training principles. There are many tips that when put in place will help a new or an exisiting client with adherence to training and therefore, reaching their goal whatever that may be.
GOALS
A tip i will always give my new clients is to set a measurable goal, whether it is training one day a week or losing 1 kg per week, whatever the goal, this needs to be measurable, something that can be achievable and be repeated week on week. By setting a measurable goal it helps keep motivation levels at a high level and will assist in the long term success of your training journey. In adding to that, everyone loves when a goal has been reached and it helps with self-confidence and that feel good feeling will help keep the client on track.

SAFETY

Another major tip when training is in regards to exercise choices you make and how you progress them and also how long a program can last for, for your body to still achieve results. When starting in the gym it is obviously not the best idea to jump straight in the deep end and start lifting heavy weights without correct technique and programming. When starting a new program it is important to have a fitness professional be present to watch and help coach you through the prescribed exercise. By having this professional with you it will help iron out any creases in regards to technique, what is achievable and also, any questions that may arise.

EXERCISE PRINCIPLES

In regards to an actual program and the exercises it is important to understand fundamental basics such as progressive overload and getting deeper into programming, such as undulating periodisation. With progressive overload it is important not to chop and change between exercises because there will be no benefit from changing between exercises from one training day to the next. I recommend staying on a program for around 4-6 weeks as this allows for true results to be seen, throughout this time period you can change variables such as rest breaks, amount of receptions, amount of sets and of course, the weight. By manipulating these variables it allows for adaptation to occur, rather then just a standard 4 sets of 10 repetitions per exercises for all the exercises, by changing the stimulus the body and muscle endure, it will allow for change to occur, for instance weight loss, hypertrophy or strength depending on the client and their goal.

CONSISTENCY

This ties in well with setting a measurable goal, this means being consistent in the training and the amount of days training, hours spent training, the nutrition aspect also. Consistency is important, everyone has good intentions of attending the gym and exercising, until the time where your body is too sore or you're too tired because you've overtrained those 5/6 times in the gym that week. By setting a realistic goal by saying you'll attend the gym 2/3 times per week for 6 months is better then attending the gym 5.6 times for one month, you need to realise this is a lifestyle change and by changing everything at once can be problematic, you need to ease yourself in and it may take months until you're ready for that extra day of training.


NUTRITION

The nutrition you undertake while starting an exercise program can be the difference between being successful and failing, nutrients are the driving force behind all bodily functions which means we need to meet those requirements in order to be active and achieve results. The tricky thing in regards to nutrition is that you need to be able to sustain this long term, while restricting some foods will work for you, there is no guarantee it will work for another person, a high protein and low carbohydrate diet may work for you it may not. I could go on all day about different types of 'diets' out there, but the basic building blocks when talking about nutrition is calories. In order to lose body fat, you must eat in a calorie deficit, basically, consume less calories then you will burn throughout the 24 hour period.

HAVE FUN

Lastly, if you're having fun, you are more likely to keep coming back and stick to the above principles which will in the long term provide you with good results whether it be lose of body fat, decreased % of fat etc. While you're exercising and you're having fun, you are likely to form a social bond with fellow clients and also trainers, these friendships that you form can also keep you on track and feel a sense of togetherness in the chase of that your ultimate goal and help motivate each other going forward in their lifestyle journey.